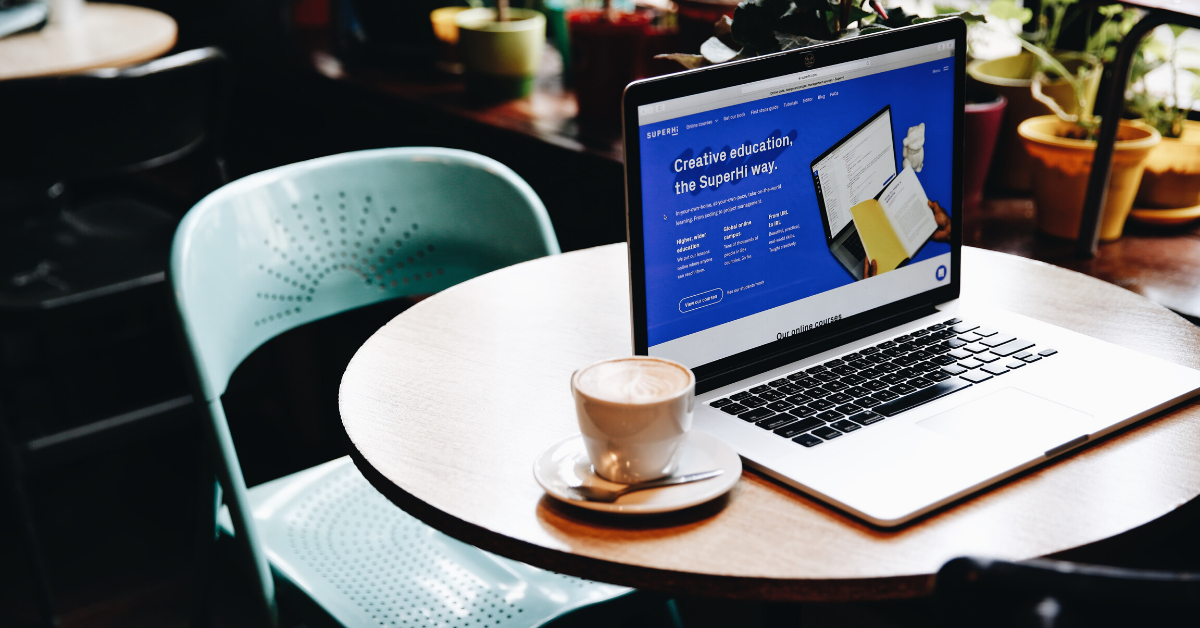 As consumers, many of us don't like to think of our behaviours as predictable. And yet, it happens everyday with customer journeys.
Last November, I came across SuperHi, while researching online coding courses. A month after, I was a paying customer and singing their praises to anyone who would care to listen. It was then that I realized they had completely mastered the customer journey.
The customer journey (or customer funnel) is defined as a roadmap of a typical customer's complete experience interacting with your company, from becoming aware of your existence to making a purchase and beyond. It's a cornerstone in the marketer's proverbial toolbox. And like most theoretical and abstract concepts, it can be difficult to translate into reality.
SuperHi not only successfully mapped out a customer journey, they connected the dots and used it to drive real business growth. As a relatively new player in the crowded online coding scene, they offer great insight for early-stage startups venturing into busy markets.
#1 It's not about the journey
It's not about the destination either (we'll get to that later). When marketers' talk about mapping and analyzing a customer journey, it's usually focused on the individual stages and touch points along that journey. This is extremely important of course, as it helps you identify weak spots and increase conversions between those stages. However, the key to mastering the customer journey starts and ends with a deep understanding of the customer.
Once you truly know your customer, the journey becomes much easier to chart.
For SuperHi, they've identified a core customer segment within the e-learning market – in their words, people who "work, or want to work, in the creative industries." Having a very clear and specific customer profile allows them to tailor a cohesive journey.
Because of this, their Facebook ads were well targeted (how they found me), the messaging resonated well (drawing me in), and every step after that from their website and beyond repeatedly built upon the same theme: they know who I am and they know how to best provide what I need to achieve my goals.
Like a well-written story, all the plot points and developments came together nicely because the author had a very good sense of its protagonist, their motivations and behaviors.
#2 Ask what CTAs can do for your customer
Feeling a connection to SuperHi's messaging drew me in, but it was their call to action (CTA) that made me, well, act.
CTAs are the bridges that keep a customer journey intact. They act as signposts, directing prospects where you want them to go.
There's a few reasons why this "First Steps guide" CTA works so well:
It spoke immediately to my state of mind when I found them and offered immediate value. At that point, I was in the middle of surveying a dozen online courses and consulting everything on the web on "the best way to learn to code", from forums and Medium articles to YouTube videos. This guide was exactly what I was looking for and so, it didn't take long for me to hit "sign up."

It nurtures a relationship. This guide is delivered in 7 parts over the course of 7 days via email. You might be thinking, why not just deliver everything in one go? Firstly, it's a lot of content to digest in one sitting and cutting it up in chunks makes sure I actually retain information. Secondly, even though it's an automated drip campaign, it still helps to establish a personal connection, especially since the emails are coming from the founder, Rik. In some ways, it's like replacing an in-person sales experience with a virtual one.

It's connected to the overall customer experience. Exchanging free content for an email address (otherwise known as a lead magnet) is not new in digital marketing. But where most businesses will use email as just another marketing channel for selling, SuperHi uses email as a communication channel to deliver value. In fact, their online classes themselves are sent via email on a weekly basis. This helps to create a cohesive and consistent customer experience.
So yes, CTAs should be aligned with your goals and objectives, but they should also be providing value for your customer.
#3 The journey never truly ends
More and more online businesses are shifting their focus from sales to retention and advocacy. And for good reason, retention and advocacy leads to more sustainable growth.
It also means that the customer journey never truly has a final destination or end date.
SuperHi keeps the journey going by building a community for their customers. While having a supportive community isn't exactly groundbreaking for online schools, SuperHi's invite-only communities act and feel different; here's how:
Nothing says "we care about lifetime value" quite like "you get lifetime access." This is another example of SuperHi's acute understanding of the customer. They know their target audience is mostly full-time professionals or students, and so "no expiry date" is a strong proposition. Having lifetime access also means they stay top-of-mind, resulting in higher chances of repeat customers and word-of-mouth growth.

It's more than just customer support. Most e-learning communities act as support groups to help with assignments or answer technical questions. SuperHi does this of course (and very effectively too – you will always see Rik responding and even creating codepens on the spot). But SuperHi goes beyond that and actively encourages open discussion about tangentially related topics (career advice, product suggestions, design inspiration, business news etc.).

Because their customer segment is narrowly defined, the community is full of like-minded people. This leads to a better sense of connection and more lively dialogue. The community isn't just helpful, it's fun to hang around in too.
If we think of a customer journey as a series of touchpoints, building an active community, as SuperHi has, means that those touchpoints never end – the journey continues to deliver value, and you see higher retention and advocacy in return.
Customer journeys should not be a process of coercion. Resisting "sign up" and "buy now" is not fun for the customer, and it's not productive for you either. Instead of pushing customers along, SuperHi shows that by focusing on the customer's needs and delivering value at every step of the journey, customers will want to follow along.
Have any questions about your customer journey? We'd love to hear your thoughts; get in touch at hello@junction43.co.